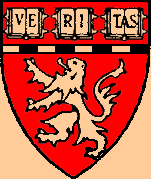 by Shoshana S.tell, The Harvard Crimson, 13 Oct 2006
Fenway Community Health, a health clinic affiliated with Harvard Medical School, is one of seven sites now participating in a new collaborative electronic database that will be used to track therapies and outcomes for patients with HIV and AIDS.
The new initiative, which was awarded a grant from the National Institute of Health in September, has allowed for the collection of real-time clinical data, said University of Alabama Professor Michael S. Saag, who is leading the effort to organize the data on patients.
The grant was officially announced Tuesday.
According to Saag, most treatment clinics generally do not collect and share data in a standardized form, but the new database—which was launched over two years ago—has established uniform standards that have improved the sharing of patient information.
There are currently about 15,000 participants being tracked in the database, Saag said yesterday.
Researchers say the new measures will enable them to look at a broader cross section of patients.
While previous efforts to collect HIV patient data have been limited to single health centers, the linking of clinics through a national database will help researchers better study a diverse HIV population, wrote the director of AIDS research at Brigham and Women's Hospital, Daniel R. Kuritzkes, in an e-mail.
About 1300 of these patients are currently being tracked at Fenway Community Health, said its president and CEO, Stephen L. Boswell.
In addition to routine patient care data, quality of life measures and blood samples are also being collected for later analysis, said Boswell, who is also an assistant professor of medicine at Harvard Medical School. He added that because the data involves thousands of patients, small increases in certain types of problems can be detected more quickly, so the database will serve as a kind of sentinel for changes in the epidemic.
"We're very excited that this will be a very powerful tool in advancing treatment for people with HIV," he said.